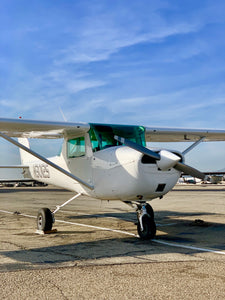 N3012S 1967 Cessna 150G - Rent for $110.00 PER HOUR ($11.00 per tenth) CLICK FOR MORE DETAILS!
Great little 1967 Cessna 150G for primary flight training and building hours!  Refurbished inside and out, from front to back.  It's comfortable to sit in and smooth flying.  You will love it!
When paying for your flight time in the shopping cart, enter your time without decimals.
 Example:  1.3 hour = 13   .3 hour = 3   1.0 hour = 10